This Longhorn Brussel sprouts recipe contains an addictive spicy honey butter sauce and a double cooking method that makes them taste killer.
This Longhorn steakhouse classic requires you to throw a couple of steaks on the grill to pair with these crispy Brussels sprouts and a starchy side like these air fryer baked potatoes.
It can go alongside any of your favorite proteins.
Therefore, in this guide, we will discuss the step-by-step guide on what you need and how to make the longhorn Brussels sprouts
What are Longhorn Brussel Sprouts?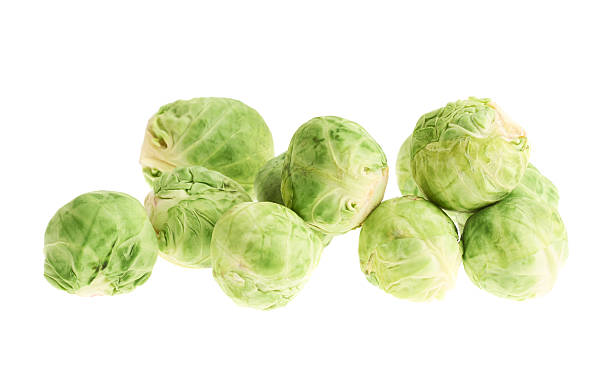 The Longhorn Brussel sprouts steakhouse recipe is famous for the addictive chili powder that makes it spicy and the honey-maple syrup pairing that makes it sweet as sprouts go. 
As delicious as it tastes, you only need a few simple ingredients to make this Longhorn Brussel sprouts recipe.
More so, most of the seasoning ingredients are all pantry staples that you probably already have stocked.
How to Make the longhorn Brussel Sprouts Recipe
In this section, we will explain the ingredients, the ingredients substitution, how to prepare, and the recipe variation you need to have a perfect recipe outcome.
Equipment  Needed
To prepare this recipe, you need
Measuring spoons and cups.
Medium-sized mixing bowl.
Medium-sized saucepan.
Ingredients Needed
Here's what you'll need to make these brussel sprouts Longhorn recipe:
2 lbs Brussel Sprouts
Oil for frying
½ cup butter
2 tablespoons of Chili powder
1 teaspoon sea salt
⅓ cup of honey
1 teaspoon of sugar
Salt
Ingredients Substitutions
For the oil, you can use Olive oil as it is usually the go-to oil when it comes to cooking. You can also use other oil, canola oil, coconut oil, and even butter.
If you do not have chili powder, you can make a homemade chili mix when you Combine 2 tablespoons of paprika, 1 tablespoon of onion powder, 1 tablespoon of oregano, 1 tablespoon of cayenne, ½ teaspoon of cumin, and ½ tablespoon of onion.
You can omit the onion, garlic, and oregano if you wish.
For the Honey and maple syrup, you can use them interchangeably in a 1/1 ratio. If you're short on honey, you can also go with brown sugar or corn syrup.
Instructions On How To Make The Longhorn Brussel Sprouts
Wash the brussel sprouts and set them aside.
Fill a saucepan with water and make sure to salt it generously, then get the water boiling.
You can cover the pot with a lid to trap in the heat if you want the water to boil faster
Pop the sprouts in the rolling boiling water and blanch them for 4 minutes. Blanching them in boiling water will help retain as much of their nutritional value as possible.
Remove the sprouts from the water and drain them well. Then, set them aside while you prepare the seasoning.
In a small bowl, combine the chili powder, sea salt, honey, and sugar into a well-blended paste and set that aside.
Coat a frying pan with a thin layer of oil, and bring it to medium-high heat.
When the oil is hot, you can fry the brussel sprouts for a few minutes until they're golden and crispy.
Drain off excess oil from them, and then transfer your brussels sprouts to a large bowl.
Then melt the butter in the microwave and pour it into the prepared bowl of seasoning.
Combine them well and pour them over the sprouts.
Give them a good toss to get them well coated in it before serving.
Recipe Variations
You can transfer the Brussels sprouts to an air fryer and air fry them for between 10-15 minutes at 375 degrees.
You can also deep fry the Brussels sprouts using a neutral oil such as canola oil.
Longhorn Brussel Sprouts Recipe Nutritional Information per serving
Calories: 105
Fat: 2 g
Saturated Fat: 0.3 g
Trans Fat: 0.02 g
Polyunsaturated FatL 0.4 g
Monounsaturated Fat: 1 g
Sodium: 1631 mg
Potassium: 489 mg
Carbohydrates: 22 g
Fiber: 5 g
Sugar: 10 g
Protein: 4 g
Vitamin A: 1425 IU
Vitamin C: 96 mg
Calcium: 75 mg
Iron: 2 mg
Expert Tips
If you love your Longhorn Brussel sprouts recipe to be spicy, feel free to customize the amount of chili powder.
You can also alter maple syrup and honey by omitting one and going with the other.
Try to get bright and green Brussel sprouts; however, the smaller sprouts are actually sweeter, so make sure you get them all the same size.
Ensure to trim the edges and tough ends of the Brussel sprouts. You can also slice them in half so that they will fit better into the baking pan.
How to Store and Reheat Leftover Longhorn Brussel Sprouts Recipe
You can store leftovers in an airtight container in your fridge for 3-4 days.
You can then reheat the leftovers in the oven at 400 degrees.
Conclusion
The Longhorn Brussel sprouts recipe is famous for the addictive chili powder spicy and the honey-maple syrup pairing that makes it as sweet as sprouts go.
This recipe only requires a few simple ingredients to make, even though it tastes more delicious than it looks.
More so, most of the seasoning ingredients are all pantry staples that you probably already have stocked.
You can substitute some of the ingredients in this recipe if you can't lay your hand on the listed on.
For example, you can use honey and sugar interchangeably instead of using them together.
You can also use butter, canola oil, and other in place of olive oil.
The method of cooking this dish is simple and straightforward. As such, it has been thoroughly explained in the guide.
You can store leftover longhorn Brussel sprouts recipes in an airtight container and keep them in the fridge for 3 to 4 days.
Then reheat them in the oven or microwave when needed.
Do you find this guide helpful?
Kindly share your thoughts with us.