Dim sum is a Cantonese tradition of small, steamed dishes that are typically served for breakfast or brunch. It's a delicious and flavorful way to start your day, and it's also a lot of fun to cook at home.
In today's post, I'll walk you through the steps of cooking dim sum at home. I'll provide you with recipes for some of the most popular dim sum dishes, as well as tips on how to make them taste their best.
If you have never cooked dim sum at home before, don't worry. All you have to do is to follow all the steps shared in this article.
What is Dim Sum?
Dim sum is a Chinese and Cantonese tradition of serving small, steamed dishes. The dishes are typically served in bamboo steamers and are meant to be shared. Dim sum is often eaten for brunch or as a light meal.
What Equipment Do You Need to Make Dim Sum?
Here are some of the essential equipment you need to make dim sum:
This is the most important piece of equipment for making dim sum. It allows you to steam your dishes evenly and without sticking. Bamboo steamers come in different sizes, so you can choose one that fits your needs.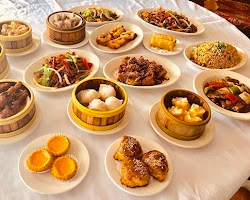 A wok is a versatile pan that can be used for stir-frying, deep-frying, and steaming. It is a great addition to any kitchen, especially if you plan on making a lot of dim sum.
Chinese spatula and ladle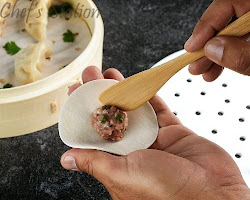 These utensils are specifically designed for cooking Chinese food. The spatula is great for stirring and flipping food, while the ladle is perfect for scooping up sauces and liquids.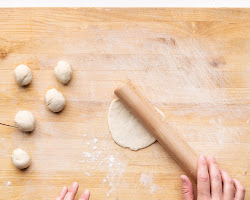 This is a must-have if you plan on making any dim sum dishes that require dough, such as dumplings or buns.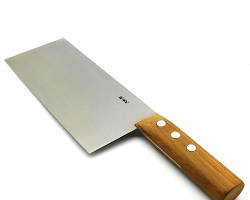 A sharp knife is essential for cutting and slicing ingredients.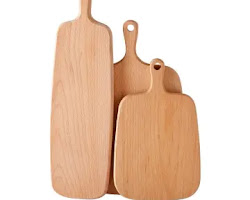 A chopping board is a must-have for any kitchen. It provides a safe and clean surface for cutting and chopping food.
Measuring cups and spoons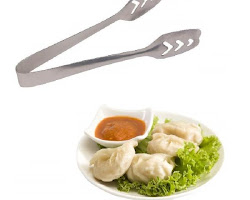 These are essential for measuring ingredients accurately.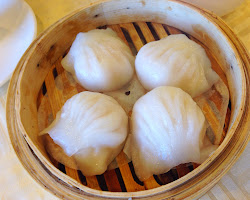 A saucepan is a versatile pot that can be used for boiling, simmering, and reducing sauces.
How to Cook Dim Sum at Home
Here are some tips on how to cook dim sum at home:
Choose your ingredients carefully. The quality of your ingredients will make a big difference in the taste of your dim sum. Look for fresh, high-quality ingredients, such as shrimp, pork, and vegetables.
Prepare your ingredients properly. This includes cleaning, chopping, and marinating your ingredients as needed.
Assemble your dim sum dishes. This is where you get to be creative and put your own spin on traditional dim sum dishes.
Steam your dim sum dishes. This is the most important step in cooking dim sum. Steam your dishes until they are cooked through, but not overcooked.
Serve your dim sum with your favorite dipping sauces. Some popular dipping sauces for dim sum include soy sauce, chili sauce, and hoisin sauce.
Here is a recipe for a simple and delicious dim sum dish that you can make at home:
Har Gow (Shrimp Dumplings)
Ingredients:
1 package of dumpling wrappers
1 pound of shrimp, peeled and deveined
1/4 cup of chopped green onions
1 tablespoon of cornstarch
1 teaspoon of salt
1/4 teaspoon of white pepper
1 tablespoon of vegetable oil
Instructions:
In a medium bowl, combine the shrimp, green onions, cornstarch, salt, and pepper. Mix well.
Place a dumpling wrapper in the palm of your hand. Place a heaping teaspoon of the shrimp mixture in the center of the wrapper.
Fold the wrapper in half, making sure to seal the edges tightly.
Repeat steps 2-3 with the remaining wrappers and filling.
Heat the vegetable oil in a large skillet over medium heat.
Add the dumplings to the skillet and cook for 2-3 minutes per side, or until they are golden brown and cooked through.
Serve hot with your favorite dipping sauce.
Conclusion
Cooking dim sum at home is a fun and rewarding experience. By following the tips I shared in this article, you'll be able to make delicious and authentic dim sum dishes that will impress your friends and family.