I wrote this article to show you the Sonic menu with prices. Sonic is restaurant ranked 14th on the list of 50 best quick-service and fast-casual restaurant brands in the United States has to be doing something special, and Sonic certainly is. Originally Sonic Drive-In, the fast-food chain specializes in instant drive-in service, which has become more popular in recent years.
Sonic offers a wide variety of food items for a restaurant that primarily operates through a drive-in. To speed up ordering and getting your desired food item, you should have the menu and prices beforehand. You can simply get what you want at the drive-in.
There are only two quick ways to access the Sonic menu without having to call a customer representative. The first way is to use their official website that doesn't display prices and the only other way is using our website. Since you're already here, I'd suggest you go through with the latter option.
Sonic Breakfast Menu
Most of US restaurants, especially those in quick service, stick to the specific hours prescribed for each meal. For example, you can't get breakfast during the lunch hours and most won't serve lunch until it's past the breakfast hours.
Not only did Sonic disagree with this, but they also made the entire menu available all day. In short, you can order any item from the breakfast menu of the day, and the same goes for lunch and dinner menus.
If all you want is breakfast, here are some great options available at most Sonic Drive-Ins all-day.
SuperSONIC Breakfast Burrito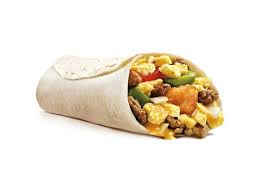 It's always intimidating to see too many caps on any menu, as it instantly draws unnecessary attention to useless food items. Here, however, I think the caps are justified, since this breakfast burrito is an excellent breakfast meal. It combines scrambled eggs with cheese and diced onions while keeping a modest $5.79 price.
Sausage Breakfast Burrito
This is almost like the SuperSONIC burrito, except because they paid a bit more attention to the sausage. The sausage breakfast burrito costs lesser than the supersonic option at $5.24 but contains almost the same ingredients wrapped in a warm fluffy tortilla.
The bacon breakfast toaster isn't unlike the burritos, but it doesn't come in a tortilla. It's the items that make up the burrito in a thick Texas toast with fluffy eggs. It's not my favorite breakfast, but it isn't terrible either, especially with the price of $4.36.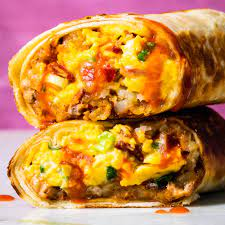 If you loved the Bacon Breakfast Toaster, you may be delighted to learn that you can get something very similar in a burrito. Imagine all the items in the breakfast toaster wrapped up in a warm fluffy tortilla and selling for $3.74; that's exactly this burrito you're talking about.
Breakfast Burrito
$2.59
Breakfast Burrito – Combo
$4.59
SuperSONIC Breakfast Burrito
$3.89
SuperSONIC Breakfast Burrito – Combo
$5.99
Ultimate Meat & Cheese Breakfast Burrito™
$3.89
Ultimate Meat & Cheese Breakfast Burrito™ – Combo
$5.99
Breakfast TOASTER
$2.89
Breakfast TOASTER – Combo
$4.89
French Toast Sticks with Syrup
4 Pc.
$2.49
French Toast Sticks with Syrup + Drink
4 Pc.
$3.49
Cinnasnacks
3 Pc.
$2.89
Cinnasnacks – Combo
3 Pc.
$3.89
Cinnasnacks
5 Pc.
$3.99
Cinnasnacks – Combo
5 Pc.
$4.99
Sonic Lunch Menu with Prices
When it's past 11:00 am, it becomes somewhat weird to eat toasters and burritos. In that case, you'll need something that goes well with the time of the day, in this case, cheeseburgers and the likes. Fortunately, Sonic is not a breakfast-only restaurant, and these are available.
However, you can always order any item from the breakfast or lunch menu whenever you want, regardless of the time of the day. As hinted in the preceding section, Sonic lets you order from the breakfast, lunch, or dinner menu in the morning, afternoon, or evening.
With that said, here are some of the menu items you should pay special attention to in the afternoon. In most cases, ordering something else will get someone asking questions concerning your weird eating habits.
SuperSONIC Double Cheeseburger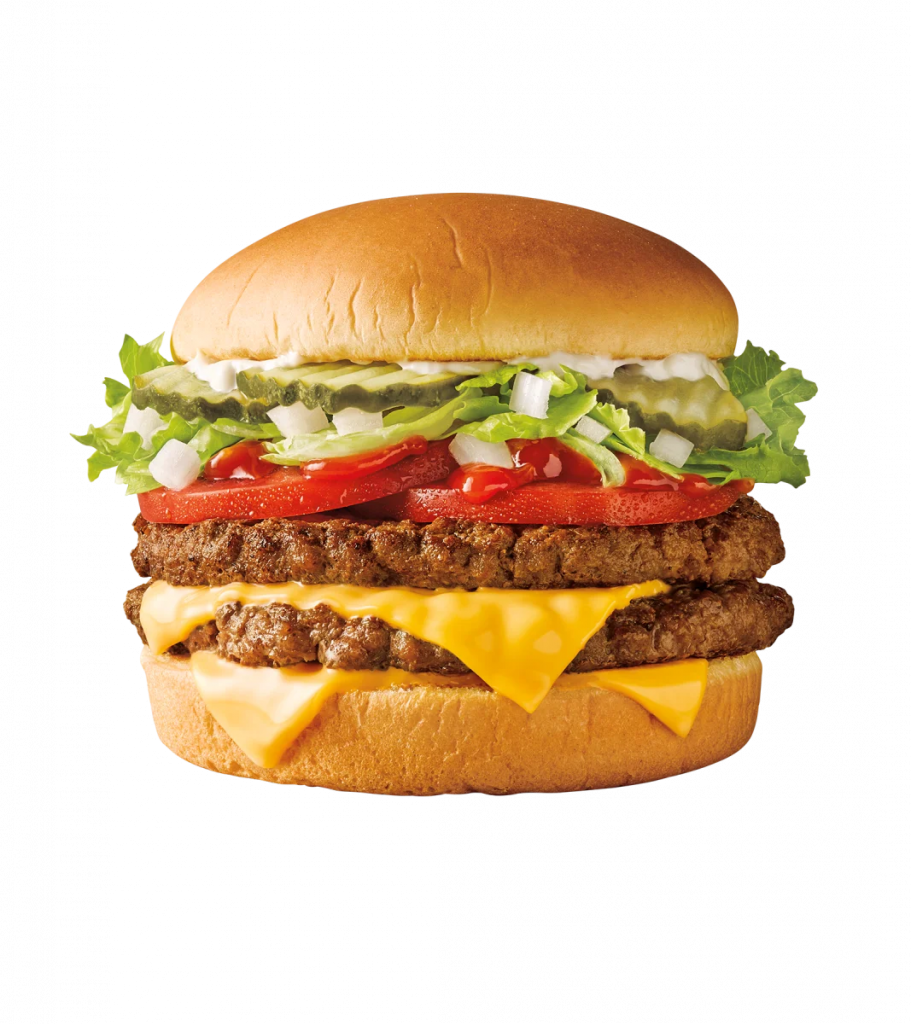 Cheeseburgers have always been an integral part of Sonic's lunch menu, and the double cheeseburger has to be one of their favored options. It includes a pure beef patty with cheese and a signature sauce. It's also topped with tomatoes, pickles, onions, and lettuce, all served on a baked bun, selling for $7.49.
If the double cheeseburger seems so unnecessary, you can try the same thing in a single layer with the SuperSONIC ordinary cheeseburger that sells for only $6.24. It contains the same set of toppings as the double cheeseburger in the same package but is only smaller.
The grilled ham and cheese is part of Sonic's secret menu, but it has become popular among fans of the restaurant. The sandwich contains traces of crispy ham in the regular grilled sandwich recipe, which marks up its price to a deserving $5.15.
The Club Toaster is a breaded chicken breast topped with everything you'd expect to see in a similar meal, coupled with some that you won't. For the $7.49 price, the ripe tomatoes, fresh lettuce, cheese, and crispy bacon toppings are excellent extras.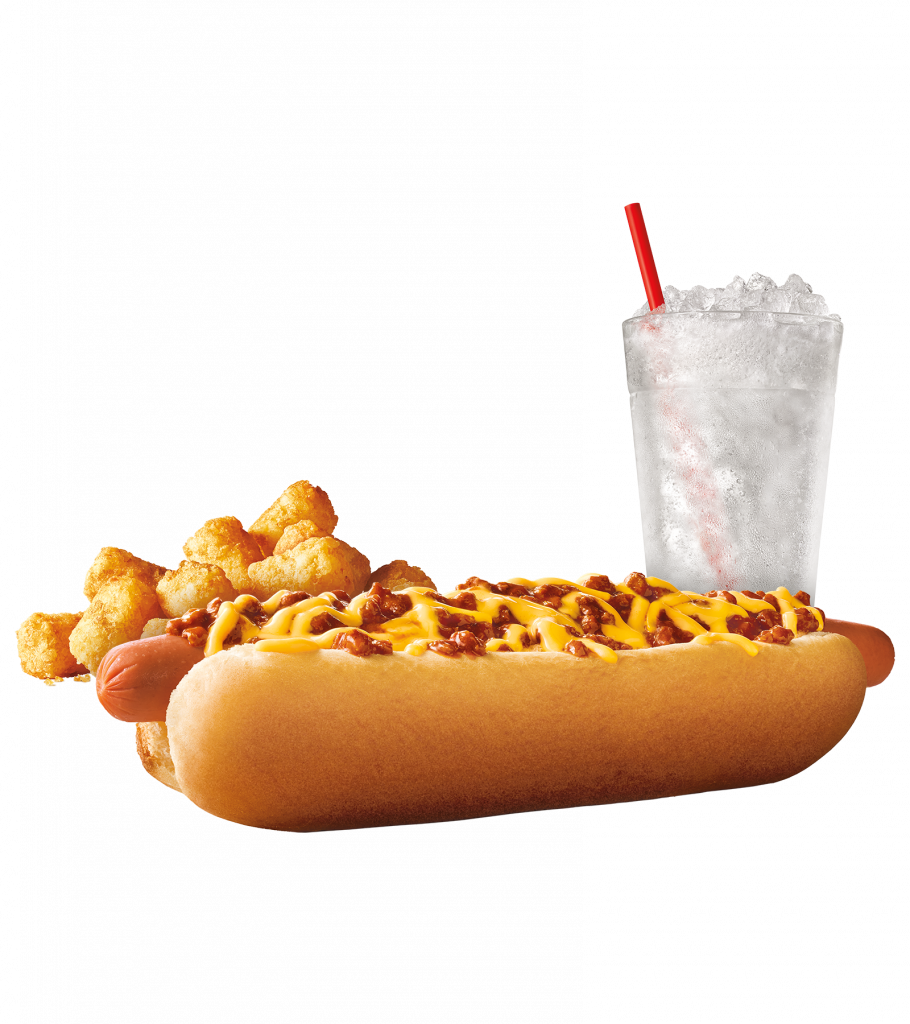 Besides the cheeseburgers and hamburgers, Sonic serves a fine selection of hotdogs that are the perfect breakfast for everyone. You can choose from the New York Dog, the Chicago Dog, and the Bacon Pretzel Dog, all served with your choice of sides for an $8.99 price.
Sonic Snacks Menu
| Snacks & Snacks | Small | Medium | Large |
| --- | --- | --- | --- |
| Mozzarella Sticks | $ 3.89 | $ 5.19 | $ 6.49 |
| Tots | – | $ 3.19 | $ 3.79 |
| Tots With Chili & Cheese | – | $ 4.79 | $ 5.39 |
| Fries | – | $ 3.19 | $ 3.79 |
| Ched R Peppers | – | $ 5.29 | $ 6.39 |
| Jumbo Popcorn Chicken | – | $ 5.29 | $ 6.39 |
| Onion Rings | – | $ 3.69 | $ 4.29 |
| Soft Pretzel Twist | – | $ 2.49 | – |
| Fries With Chili & Cheese | | $ 4.79 | $ 5.39 |
| Corn Dog | – | $ 1.99 | – |
READ MORE: Sonic Breakfast Hours
How much does a Sonic Wacky Pack cost?
Sonic recently introduced a new meal on its kid's menu called Wacky Pack. The meal goes for $1.99. The Wacky Pack! allows the choice from a variety of entrees, sides and drinks kids love.
Conclusion
Sonic is one of the few restaurants in the United States that serve food meant to keep you satisfied, but at a slightly higher rate than most other restaurants in the United States. If you have the menu beforehand, however, you can save money by going for the cheaper options.
This article is everything you need to get started with buying from Sonic. Not only did I include the breakfast and lunch, dinner items, but I also included the prices to ensure that you always know what you're buying and how much is flying out of your wallet.
FAQS
Can I order from Sonic's menu online?
Yes, you can order from Sonic's menu online through their website or mobile app. You can also place an order for pickup or delivery through third-party services like Grubhub, DoorDash, or Uber Eats.
Does Sonic have any vegetarian or vegan options on their menu?
Yes, Sonic offers a variety of vegetarian and vegan options on their menu, such as the Veggie Burger, the Grilled Cheese Sandwich, and the French Fries. However, some of their menu items may contain animal products or byproducts, so it's always best to check the ingredients before ordering.