Wendy's may not be as popular as big-name alternatives like Starbucks or McDonald's, but it holds its place as one of the best fast-food outlets in the country. With its collection of burgers and sandwiches, there's hardly a better place for breakfast or lunch in the United States.
While there is a menu for prospective customers on the website, there are many reasons you may want to go with alternatives. First, Wendy's won't tell you that a certain food item is unhealthy, and second, you don't get to see the prices on the food listed there.
In this article, you'll get both missing parts. First, you'll learn about some of the best items on the Wendy's menu with prices, how many calories they offer, and how much they cost. That way, you can understand what to order from the menu.
Wend's Menu
Chicken
Spicy Chicken
$4.69
Spicy Chicken – Combo
$6.69
Homestyle Chicken
$4.69
Homestyle Chicken – Combo
$6.69
Asiago Ranch Chicken Club
$5.49
Asiago Ranch Chicken Club – Combo
$7.49
Ultimate Chicken Grill
$4.69
Ultimate Chicken Grill – Combo
$6.69
10 Pc. Chicken Nuggets – Combo
$5.99
Upgrade to Medium Combo
$0.60
Upgrade to Large Combo
Drinks
Soft Drink or Freshly Brewed Iced Tea
Small
$1.69
Soft Drink or Freshly Brewed Iced Tea
Medium
$1.89
Soft Drink or Freshly Brewed Iced Tea
Large
$2.19
Nestle Bottled Water
$1.59
Trumoo Milk 1% Low-Fat (White or Chocolate)
Wendy's Lunch Menu with Prices
Like most other fast-food outlets in the United States, Wendy's offers most of the items on its menu in the lunch section. Also, most of the items on offer at the restaurant are pretty cheap, making the price the least of your worries.
Here are some of the best items on Wendy's lunch menu with the average prices you should expect to pay for them.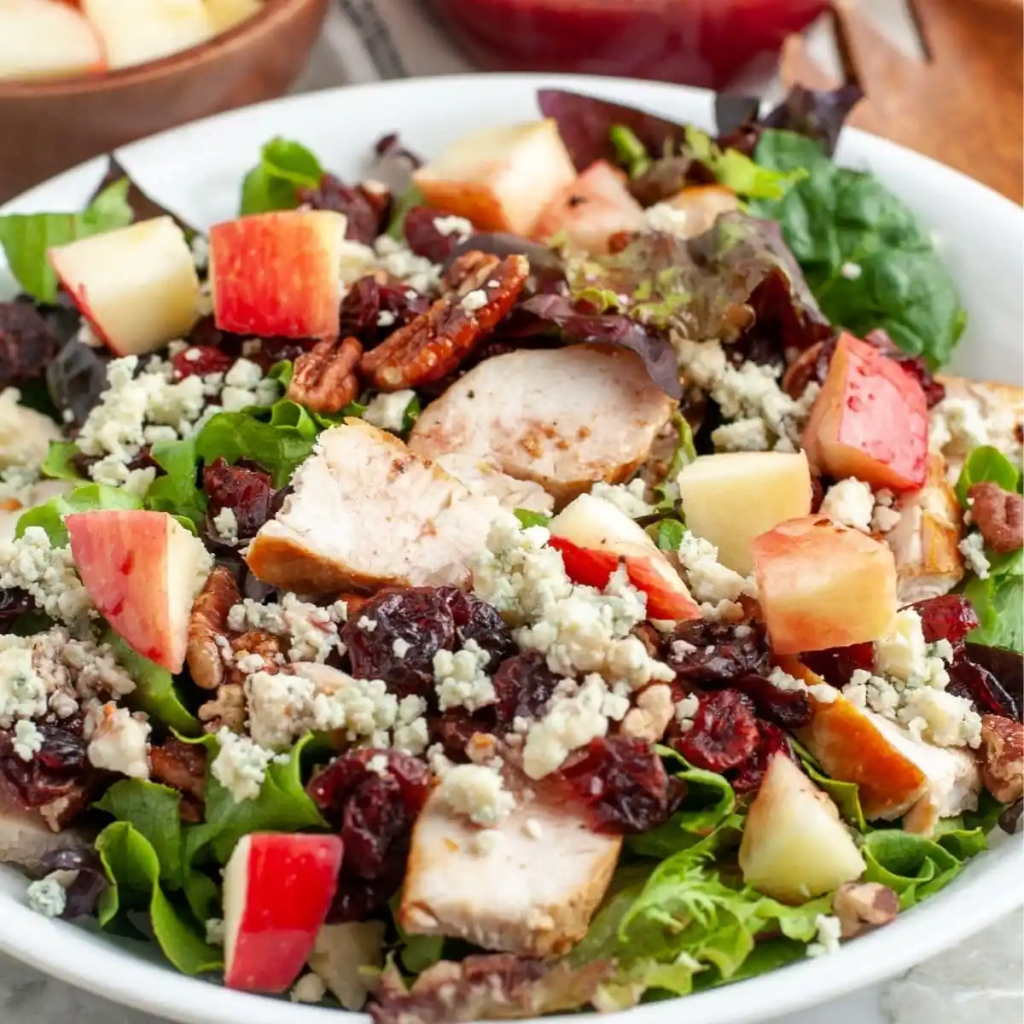 The Apple Pecan Chicken falls on the salad side of the Wendy's menu, and it tastes just as odd as it sounds. It's relatively healthy, containing a respectable amount of salads and greens without compromising on the distinct chicken taste. You can get half the package for $4.69, while the full package comes at $2 more.
Bacon and Cheese Baked Potato
If you want something with potatoes, you can either go for the bacon and cheese baked potatoes, or the broccoli and cheese baked potatoes. They're fundamentally the same, except for the bacon and broccoli, and each comes at $2.89, which is dirt cheap.
While the burgers here aren't as good as that of McDonald's or Burger King's, they aren't exactly terrible either. My favorite from the menu is the Jr. Bacon Cheeseburger, which includes bacon, as well as every other regular topping for just two bucks.
Big Bacon Cheddar Cheeseburger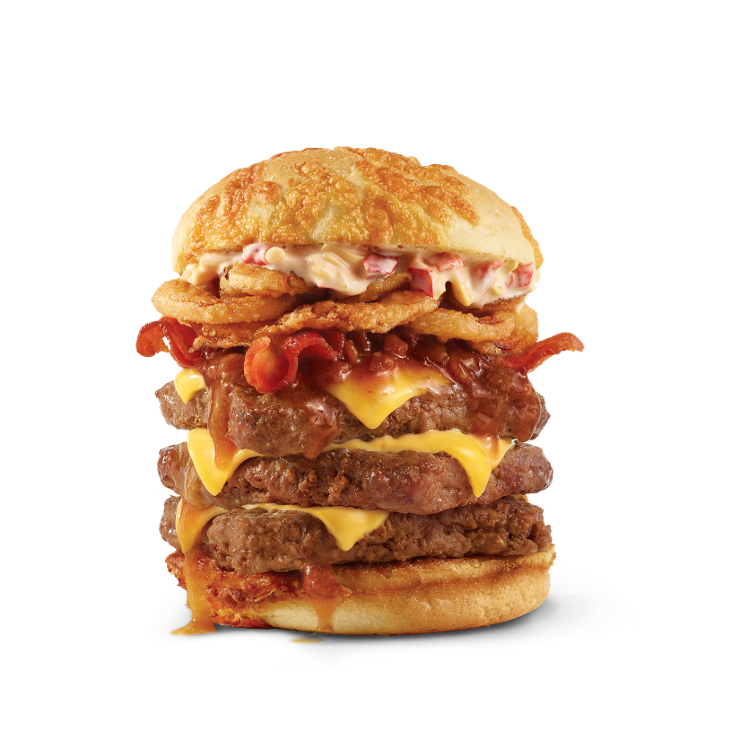 Get the distinct Wendy's hamburger with a fresh beef patty decorated with jam and cheddar cheese. It also features crispy onions, American cheese, and everything else you expect from a burger from Wendy's, only for $6.19. You can also pay one or two dollars more for double and triple respectively.
Classic Chicken Sandwich Combo
The Classic Chicken Sandwich Combo is the complete deal for lunch, including a well-made chicken sandwich by general standards. You get French fries with that, as well as Dr. Pepper's carbonated soft drink, all of which sell for around $5, depending on your specific location.
The fact that you haven't seen any other fast-food outlet naming their food items by Baconator doesn't mean this one isn't excellent. Looking at the ingredients, which consist of fresh beef with bacon and ketchup. As long as you can pay $6.89 for the sandwich or $10.29 for the meal, you're good to go.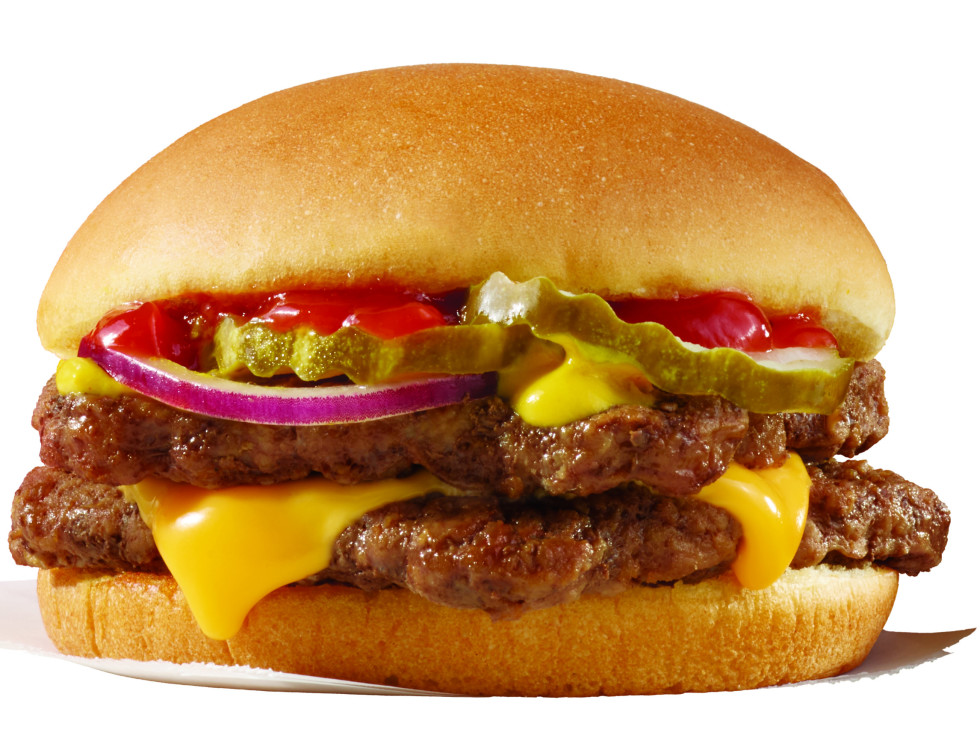 If you're looking to have two beef patties in the same burger, the double stack is the menu item for you. Double stack has ketchup, mustard, pickles, and onion toppings, which makes it too similar to offerings from competitors. Starting at $2.09, however, it's nowhere as expensive as what you'll find somewhere else.
Wendy's Breakfast Menu
Before jumping in here, it's crucial to understand that most Wendy's outlets don't keep a dedicated breakfast menu. Since they open by 11:00 am, which is exactly the time when restaurants start serving lunch, keeping a breakfast menu seems useless.
However, Wendy's oddly offers lots of foods that would make excellent breakfasts. Besides that, select Wendy's outlets recently started serving breakfast, making them a fully-fledged restaurant for breakfast. If you come across any Wendy's opening by 6:00 am, it almost certainly serves breakfast to guests.
Here are some of the most delicious foods you have to choose from on Wendy's breakfast menu.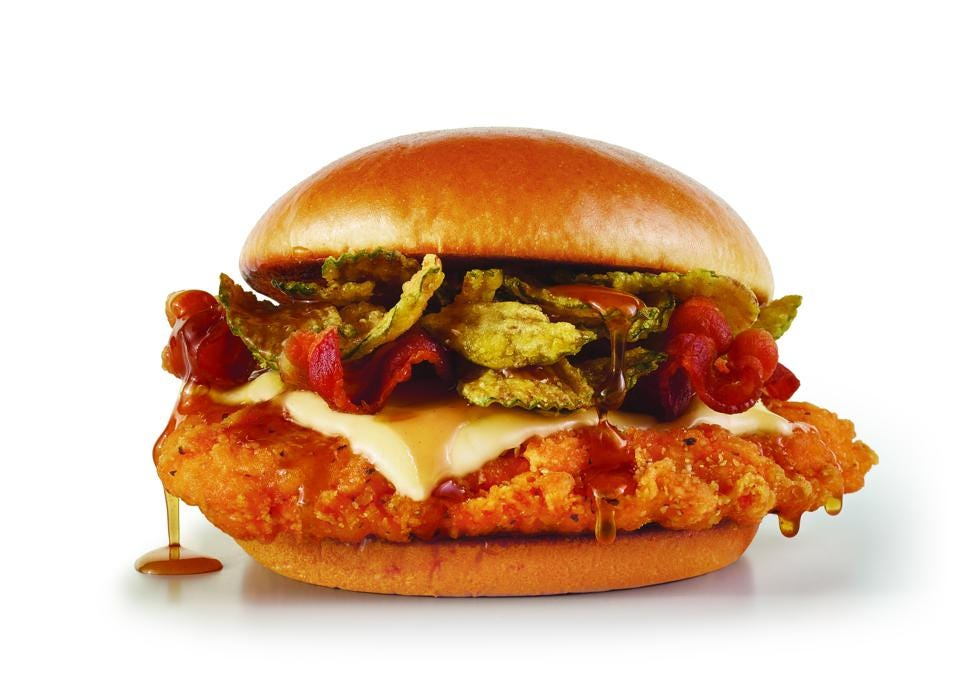 This is simply a chicken filet with the famous habanero honey sauce and a freshly-baked buttermilk biscuit. With a glass of coke, there's no better way to start your mornings. All the goodness of this meal only costs a meager $5.99, which isn't terrible for what you're getting.
Bacon, Egg, and Swiss Croissant
This is probably the best option on the croissants section of the menu, with only 410 calories. However, the low-calorie count doesn't make it any less delicious, thanks to the fluffy eggs and the crispy bacon that characterize the dish. When served with a drink, this $4.39 combo is one of the best breakfasts for you.
The Baconator wasn't originally intended to be breakfast, in my opinion, as the calorie count exceeded anything that sounds like breakfast on Wendy's menu. With a grilled cheese sausage and Applewood smoked bacon, Wendy's claims you won't only break your fast with this, you'll destroy it!
Classic Sausage, Egg, and Cheese Sandwich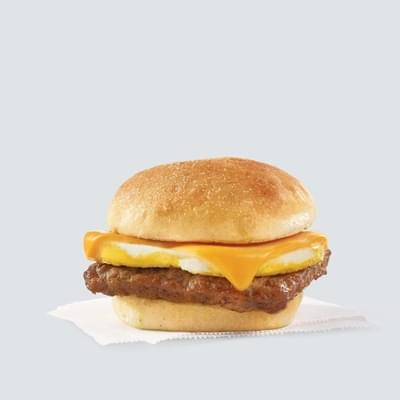 This menu item is a sister to the sausage option, but they both taste equally great. The sausage option contains sausage as the main, while the bacon option contains bacon. Other than that, there are no other differences, including the prices, since both cost $4.29.
READ MORE: Wendy's Breakfast Hours

READ MORE: Wendy's breakfast sandwiches: Checkout this tasty meal
Conclusion
Eating breakfast at Wendy's is a joy since you're aware that there are so many options that you can choose from. From the excellent breakfast baconators to the sausage and bacon sandwiches, there's only so much more you can ask for with this menu.
Similarly, the lunch menu is almost as good. While it's not on the same level as the fan-favorite breakfast options. It's still a great Wendy's menu with prices for anyone who wants something to keep away hunger while energizing them throughout the later part of the day.
FAQS
How much do Wendy's burgers cost?
Prices for Wendy's burgers vary depending on the location and type of burger. Prices for their popular Dave's Single burger start at around $4.09, while their Dave's Triple burger can cost around $7.09.
What is Wendy's most popular burger?
Wendy's most popular burger is the Dave's Single, which features a quarter-pound beef patty, American cheese, lettuce, tomato, pickles, onions, ketchup, and mayo. It is named after Wendy's founder, Dave Thomas.
What is the price of Wendy's breakfast items?
Prices for Wendy's breakfast items vary depending on the location and type of item. Prices for their Bacon, Egg & Swiss Croissant and Breakfast Baconator start at around $4.79, while their Honey Butter Chicken Biscuit can cost around $3.99.