Cheese foam is an amazing way to take your favorite cheese to the next level. A simple foam can instantly transform a dish into a gourmet experience.
Whether you're looking to impress your guests or simply want to add a special touch to your meals, learning how to make foam cheese is your answer.
With a few simple recipes and tips, you can quickly and easily make delicious foam that will have everyone asking for more. We'll explore everything you need to know about creating delicious foam.
Get ready to learn how to transform your meals into great experiences.
Let's Get Started, But before we finally dive in, let's see if it is good for you
Is Cheese Foam Good For You?
Yes, foam cheese is good for you. It contains mostly cheese, which is a great source of protein and calcium. The fat content in cheese foam can vary depending on the type of cheese you use, but it's typically lower than regular cheese.
Foam also makes for a great low-calorie snack when you're looking for something light and flavorful.
Now that we know that foam is good for us, let's get started with some recipes and tips
Tools and equipment You Will Need To Make cheese foam
Cheese grater – To grate your cheese and create the base for your foam, you will need a cheese grater.
Mixer – A mixer is necessary for combining the grated cheese with the other ingredients and whipping it until it forms a foam.
Sieve – This will come in handy for straining out any lumps from the cheese mixture before putting it in the mixer.
Cheesecloth – Cheesecloth is essential for creating a smooth, creamy foam. It will help to filter out any impurities, creating a perfect cheese foam base.
Measuring cups and spoons – Measure out the exact amount of each ingredient with measuring cups and spoons, so that you get it right every time.
Whisk – To mix the cheese and water together, you will need a whisk.
Cheese Foam Recipe/ Ingredients
You will need the following ingredients:
cheese cream- cheese cream is a soft, creamy cheese that can be used to make foam.
milk- Milk is necessary for the foam to have a creamy texture.
Sugar– A small amount of sugar will help to sweeten the foam.
water– Water is used to thin out the mixture and create a smoother foam.
Whipping Cream – Whipping cream is necessary for creating a light and airy foam.
Optional Ingredients– You can also add other ingredients to the foam, such as herbs, spices, or even alcohol. These ingredients can help to enhance the flavor and texture of the foam.
Gathering these ingredients together is the first step to making your own delicious foam. It's a really exciting process, and you'll be amazed at how quickly and easily you can create this luxurious dish.
Instructions For Making Cheese Foam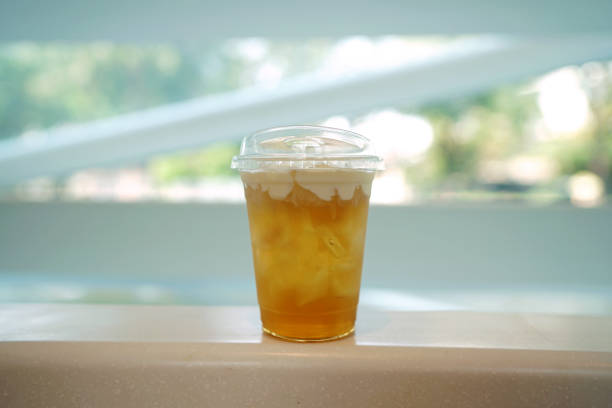 Once you have all the ingredients, you can begin to make your foam. Start by combining the cheese cream, milk, salt, sugar, and water in a bowl and stirring until it is well combined.
Next, transfer the mixture to a mixer and whip it until it forms a thick foam. Finally, add in the whipping cream and mix until combined. Serve your foam cheese immediately or store it in an airtight container for up to 3 days.
Tips For Making Cheese Foam More Amazing
Experiment with different types of cheeses. You can even try mixing different types of cheese together to create a unique foam.
Choose the Right Ingredients: The quality of your ingredients will make or break your foam recipe. Look for high-quality cheeses such as parmesan, gruyere, or cheddar. You can also experiment with different types of milk or cream to find the right flavor balance.
Be careful not to over-whisk your cheese foam. This will cause your cheese to break down, which will result in a liquid-like texture.
Use a shallow bowl to make your cheese foam. A deep bowl will cause your foam to overflow.
Tips For Storing Cheese Foam
Make sure you store your foam cheese in an airtight container in the fridge for up to 2 -3 days.
foam cheese is also great when served cold, making it an ideal appetizer for parties.
How Do You Eat Cheese Foam?
Just scoop it up with a spoon and enjoy the smooth, creamy texture – It's also super versatile, so you can add your favorite flavors and herbs to give it an extra kick.
foam cheese is sure to be a hit no matter how you serve it – people will be talking about your delicious dish for days afterward. So don't be afraid to whip up a batch of cheese foam and get ready to serve to your friends, family, or guest.
What Is Cheese Foam Best With?
Anything! Whether it's a steak, fish, or some simple potatoes, foam is sure to add the perfect finishing touch. When you top your favorite dish with this delicious and creamy treat, you won't be able to help but get excited.
Cheese foam is great served with a variety of dishes and snacks. It pairs well with crackers, toast, grilled meats, veggies, and fruits. It can also be used as a topping for soups or salads. For a special treat, try serving it over ice cream or frozen yogurt.
Conclusion
Cheese foam is a delicious, simple dish that can be enjoyed on its own or used as a topping for various dishes. There are many different types of foam, so you can experiment with different recipes to find your favorite combination.
Whether you're entertaining guests or simply want to add a special touch to your meals, learning how to make foam cheese is your answer.