Regardless of which part of Las Vegas you find yourself in, you're almost always bordered by restaurants that serve delicious breakfasts. Choosing the best from many great options is never an easy task, but we can help you make it easier by narrowing down your options.
Before choosing a random breakfast outlet, it's important to note that most of them are foundationally different. While some restaurants focus on the typical American breakfast, others only try to copy foreign foods in the best way possible.
It doesn't matter what kind of restaurant is your favorite; as long as you're willing to check out all the options below. This article will list some of the best breakfast in Downtown Summerlin, Las Vegas.
Best Breakfast in Downtown Summerlin
When you get to Downtown Summerlin, one of the first things to consider doing is finding the best destinations for breakfast. How else do you plan to survive living in the area without finding the best spot for the most important meal of the day?
An effective way to get the best breakfasts around Summerlin is by trying every single one around. However, it's needless to say that method will waste a lot of your money, as well as your time. Instead of doing that, here's a list of the best breakfast outlets in Downtown Summerlin, according to locals.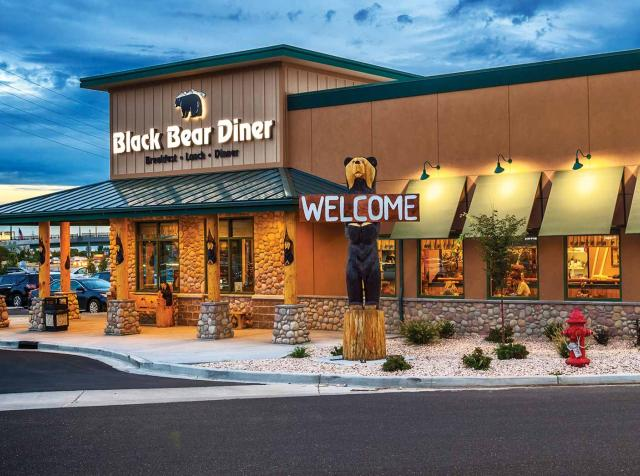 Black Bear Diner is one of the few big-name restaurants in the United States, and it's only interesting that they have a branch near Downtown Summerlin. My favorite part of this restaurant is the fact that you can access any kind of food at any time of the day.
In practical terms, you can access any item from the breakfast menu in the evening, and you can access any item from the lunch menu in the morning. In my opinion, this is a better deal than restaurants that serve all-day breakfasts while keeping lunch and dinner away at specific hours.
Items you can get at Black Bear Diner for breakfast include the cinnamon roll French toast, the signature pancakes, and a host of other food items. Sleep until you want and show up at the restaurant anytime; the breakfast menu is always waiting for you.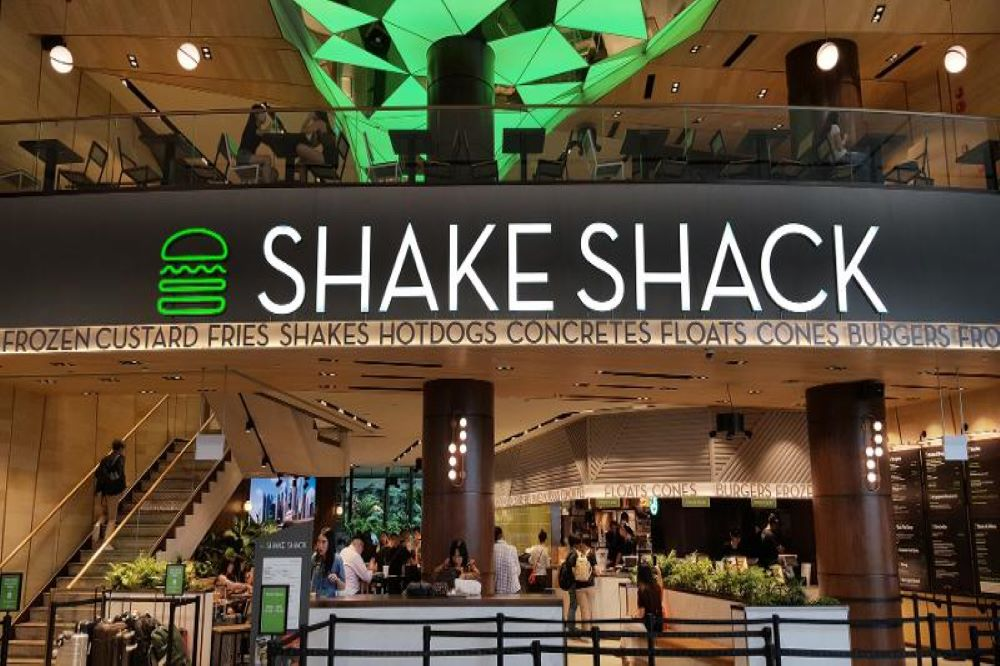 If you can get to the nearest Shake Shack early enough, you can make it in time for the breakfast menu, which starts serving by 8 am and stops by 10:30 am. There aren't too many items on the restaurant's unpopular breakfast buffet, but there's enough to help you get your day started.
Located in Oval Park, Dr, Las Vegas, Shake Shack describes itself as a counter-serve chain that offers gourmet takes on fast-food classics. Looking at the offerings on the menu, this description seems apt. You can order using different food delivery services for delivery, and alternatively, you can walk into the restaurant for dine-in.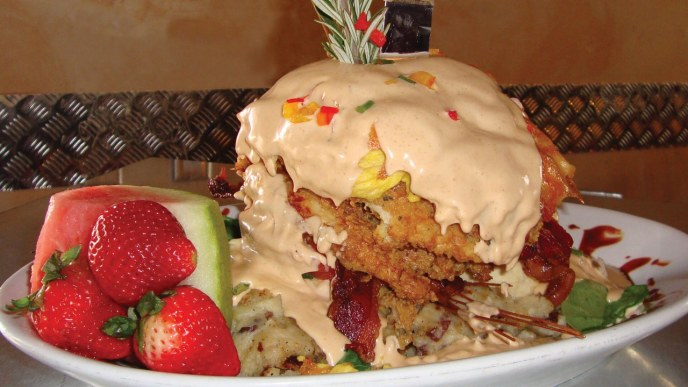 It's still a mystery how the restaurant ended up with this name, but the food is good, so who cares? Hash House a Go Go is a breakfast-focused restaurant at 10810 W Charleston Blvd in Las Vegas, and it opens from 8 am every day. Except for Saturdays and Sundays when the restaurant closes by 3:00 pm, the regular closing hour for weekdays is 2:00 pm.
The restaurant is famous for humongous portions of food that it serves to customers, and I love it. Just as restaurants shouldn't determine when we should eat, it's also wrong for them to assume how much food is enough for breakfast.
You can get many items on the restaurant's menu, including the much-loved hash house meatloaf, the burgers, and the pork tenderloins. There are also enough large pancakes for breakfast, if that's more of your style. In short, Hash House is one of the best breakfast in Downtown Summerlin.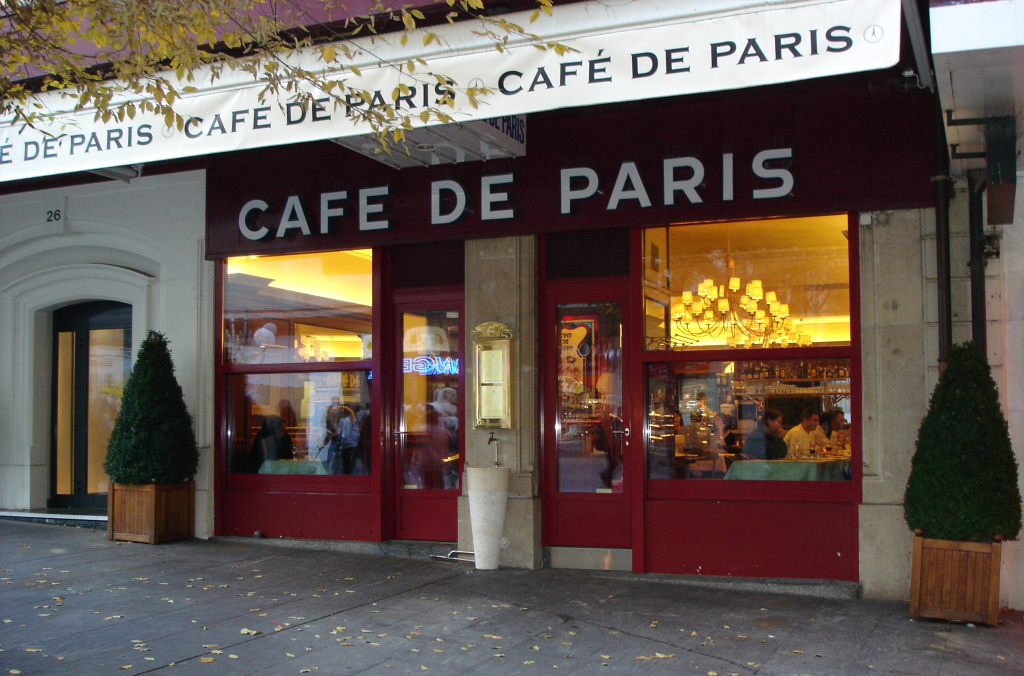 Café de Paris is one of the newer restaurants with unequivocally positive restaurants on different review websites. On Tripadvisor, for example, this restaurant has 4.5 of 5 stars, thanks to the excellent food and above-average customer service at the restaurant.
Café de Paris is a must-try if you're into French cuisine like the unique pastries, loaves of bread, and crepes. The name of the restaurant has already given so much away, but going to experience the exquisiteness is something you should never miss.
Besides the great breakfast menu, Café de Paris also offers an excellent lunch menu that's almost as good as the breakfast. However, there are better lunch restaurants in Downtown Summerlin, but this is the best for breakfast.
Lazy Dog Restaurant and Bar
Lazy Dog Restaurant and Bar isn't a big-name restaurant per se, but it's one of the best options for anyone around Downtown Summerlin. It's located precisely in Festival Plaza Dr, Las Vegas, and it opens from 9 am to 2 pm for breakfast brunch.
One major deal breaker for Lazy Dog is that the restaurant is only open for breakfast on weekends, and it doesn't even open early. During weekdays, you'll have to put up with an 11 am opening hour, after which the restaurant only serves items from its lunch menu.
The weekend brunch includes options like cheesy eggs, avocado toast, donut holes, breakfast burrito, breakfast burger, veggie omelet, and a lot of other options on the menu. If you're only staying in Summerlin over the weekend, Lazy Dog is a compelling destination for breakfast.
READ MORE: Best Breakfast Downtown Los Angeles

READ MORE: Best Breakfast Downtown Las Vegas
Conclusion
It doesn't matter if you're only visiting Downtown Summerlin or just moving there; you should consider looking for the best breakfast outlets first. According to TripAdvisor, there are thousands of restaurants around Las Vegas, but there's only one best restaurant.
This article has listed some of the best breakfast in Downtown Summerlin for every visitor. It doesn't matter if you want sandwiches or pancakes for breakfast; this list contains restaurants that will serve your favorite meal. However, pay special attention to the breakfast hours; you can't get breakfast outside them!